Tips to help you with your eye-related allergy symptoms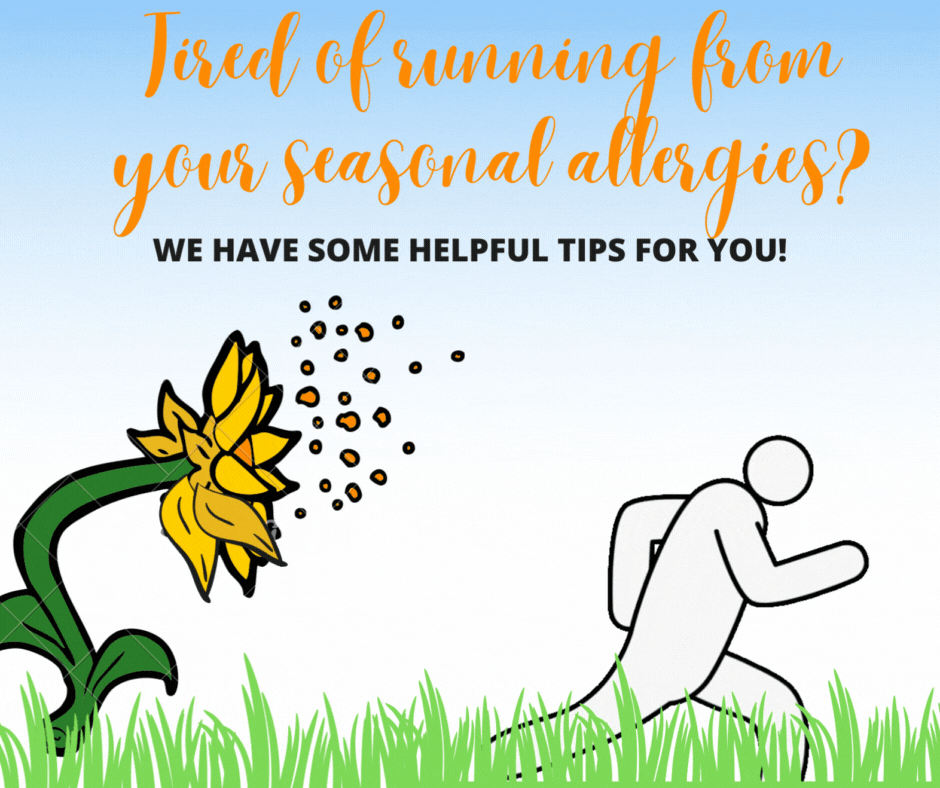 April showers bring May flowers…. And May flowers bring pollen! This time of year, as beautiful as it is, can be a very bothersome time if you struggle with seasonal allergies. For those who deal with eye-related allergy symptoms, we have some helpful tips for you! These tips do not serve to replace any established courses of allergy treatment set in place by your doctor, and you should always consult with your eye doctor's office with any questions before beginning any medicated eye drops.
Eye-related allergy symptoms can include:
Redness

Itching

Burning

Watering

A "sandy" or "gritty" feeling

Swollen eyelids
Here are some important tips to remember to help keep your eyes healthy, and help you enjoy the flowers!
Using a sterile saline eye wash can help to rinse out any severe allergen infiltration.

Using cold compress can help combat and soothe swelling and burning.

Using  an over the counter medicated allergy eye drop can be very helpful. However, make sure to call and ask your eye doctor what drop would work best for your symptoms, what dosage to use, and how long you should use it before beginning.

Avoid rubbing your eyes! – rubbing and itching your eyes only serves to further irritate and inflame them. It can also cause damage to your corneas.

Last, but CERTAINLY not least, contact us or your established eye doctor if you have any abnormal or severe symptoms as there may be problems that need to be addressed by a medical professional.