Sun Protection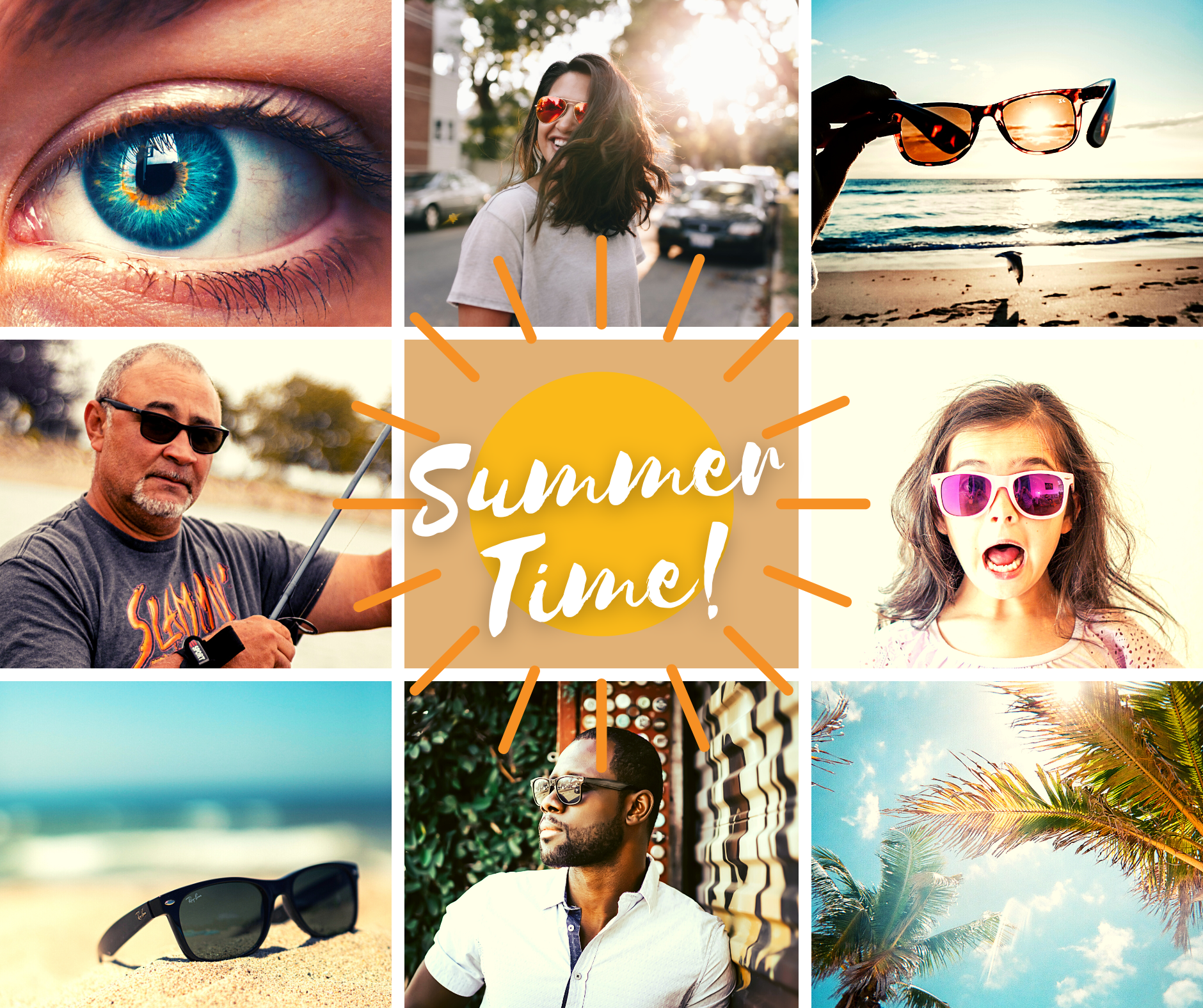 Summer time is on its way, and we have a question for you- Do you wear sunscreen to protect your skin from the sun? Most of us would answer with a definite "YES!!" , which is great! But what do you use to protect your eyes from the sun's harmful UV rays?
Many people don't know that the beautiful, warm sun can actually cause quite a bit of trouble for your eye health that will in turn affect your vision. Sun exposure can cause or increase the likelihood and intensity of cataracts, pterygiums, keratitis, macular degeneration, skin cancers of the eyelids etc. Your eyes can even get sunburned just like your skin can! Crazy, right!?
So the question is, what can we do to prevent this damage from occurring, while still enjoying the sunshine and all our favorite outdoor activities?
We are glad you asked, and we can help!
A good pair of polarized sunglasses with 100% UV protection will help you protect your eyes from all of these damaging effects. And we also always suggest getting polarized lenses that will give you optimal vision by cutting out all the glare. In addition, the proper tints and mirrored lenses on your sunglasses can provide customizable style and visual preference that will maximize and elevate all of your outdoor activities. And of course, we can add your prescription to the lenses if you would like.
From the mundane every day experiences such as driving to and from work or school, to your happy place on the beach, your trail blazing hikes, your back yard pool, and your weekend fishing trips… Your sunglasses will help you live the life you love to the fullest! And they are waiting for you right here at Emerald Coast Eye Care!
Sop by our office for a personal styling session so our opticians can help you find your perfect pair of sunglasses. Our mission is to make sure you always leave us looking, feeling, and seeing your very best.
Have an amazing summer!